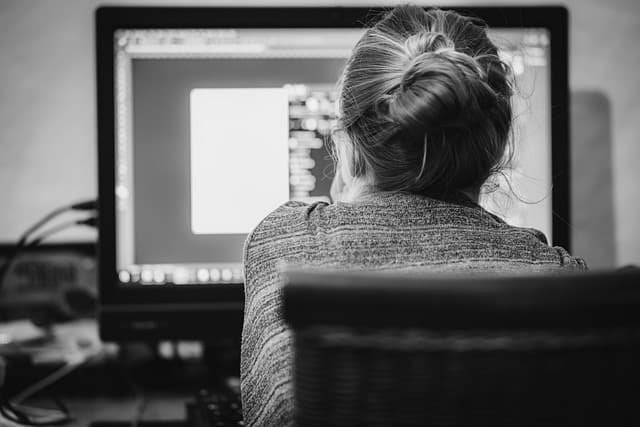 As a small business owner, it's important to master the basics of web design. This will help you build a site that is easy to navigate and loads quickly. Besides that, your website should also have interactive elements like videos and hero product images. There are many things to keep in mind while developing a website for your small business.
Simple clear navigation
Simple clear navigation is an important aspect of web design for small businesses. It helps a visitor quickly find the information they're looking for and is also beneficial for SEO. Visitors shouldn't have to click through many links to reach the desired page, since this can increase the bounce rate.
Clear navigation is vital for any website. Visitors expect a consistent navigation system, which is why it is so important to have a logical, consistent design. Users expect a navigation system to be simple, and this can make it easier for them to find the information they need. Simple clear navigation also gives them a clear sense of direction, which makes your small business website more likely to be visited.
Simple clear navigation is also important for building relationships with your visitors. When your website is easy to navigate, visitors are more likely to stay and purchase products and services. Therefore, it is critical that your web design navigation scheme be simple, intuitive, and easy for visitors to follow. However, this doesn't mean you should list every product or service you offer on every page. It's important to design navigation so that it works in service of your content.
Fast loading speed
One of the most critical aspects of small business web design is fast loading speed. It's important to keep visitors happy, and to increase their loyalty to your brand, you must ensure that your website is fast and easy to navigate. A Backlinko survey found that page load time on desktop computers was 10.3 seconds and on mobile devices, 27.3 seconds. The longer a page takes to load, the more visitors it loses. According to the BBC, every additional second that a page takes to load increases bounce rate by 10%. It has been shown that if a page takes five seconds or less to load, the bounce rate can skyrocket to 38%.
Fast loading speed is also important for search engine optimization. Google's algorithms take many factors into account when calculating page rankings, and page speed is one of them. It is a crucial ranking signal for desktop and mobile searches. When visitors visit your site, they want to see it load as quickly as possible, and a slow website will turn them away.
Fortunately, there are ways to test the speed of your site and make it as fast as possible. Google's PageSpeed Insights tool allows you to check your website's load time. It uses the average of users' FCP and DCL times to categorize pages as Fast, Average, or Slow. These metrics do not take into account individual user experience, but are a great way to determine whether your site is fast enough to satisfy your audience.
Interactive elements
An interactive element is something that helps the consumer interact with your website. Often, it is used to capture visitor information and provide personalized recommendations. Another example is a chat tool that provides real-time help to visitors. It can reduce the number of customer support inquiries and improve the overall experience of your visitors.
Interactive elements are an important part of any website. Scrolling and animations can bring the page to life. They also encourage users to spend more time on a page. Scrolling is also a great way to keep users interested because it forces them to engage in the content and not give up. Scrolling also adds an element of fun and makes it easier to remember information.
Adding an interactive element is easy and can be integrated into any website. You can create interactive elements with a website builder, and then embed them easily on any page. Using these elements is a great way to improve user engagement and capture contact information.
Hero product image or video
A product hero image can work in a variety of ways. For instance, a product image can be a product's cover photo, a hero image can be a product's design, or it could be a video. The hero image should be attractive and showcase the product in context. In many cases, an image can replace a lengthy description.
Hero product images or videos can be accompanied by a call-to-action button, which prompts the user to take action on your website. A hero image also needs to incorporate social proof, which is a way to convince visitors that your brand is reputable. The social proof can take the form of customer testimonials, satisfied users, or third-party recognition.
The hero image needs to be of high quality and optimized for different screen sizes. Moreover, it should be an original photo, not stock photography. Using a generic image will devalue your brand and make people feel less credible. Moreover, the image's size should be correct, as large images slow down page load times.
A hero image can be simple or complex. However, it must communicate the main values of the brand. For example, it can contain images of customers, brand names, and calls-to-action. However, the hero image should not overwhelm the header. Moreover, it should contain words and phrases that will captivate the audience and compel them to take action.
Domain name
Your Domain name is an important part of your website. You need to select it carefully, and keep in mind some key aspects, such as how easy it is to remember and pronounce. You also want to avoid words that are hard to spell or that will be difficult for users to type in. In addition, a long, complex domain name is unlikely to attract many customers.
A good domain name will be unique, highlighting your business. Avoid using your own name, as this will reduce the value of the domain if you ever decide to sell it and will not be good for search engine optimization. In addition, your domain name could sabotage your business because it may have too much of your ego attached. Web design is a technical occupation, and your site should reflect this.
In addition to brand recognition, a good domain name can also be a good tool to boost sales. It can supplement a comprehensive marketing strategy and social media campaign. It can even help you create your own sales funnel, which is crucial if your business relies on e-commerce sites.
Contact details
A well-designed website should have an easy-to-find contact page where your customers can contact you directly. The page should include a phone number, email address, and social media links. It should also be visible above the fold, allowing visitors to easily find it without having to scroll down.
A contact page is an essential part of a website, especially for service-based businesses. It provides a valuable opportunity to resolve customer concerns and reassure them. A well-designed contact page can make a significant difference in website conversion. It is important to provide as many methods as possible for potential customers to contact you.