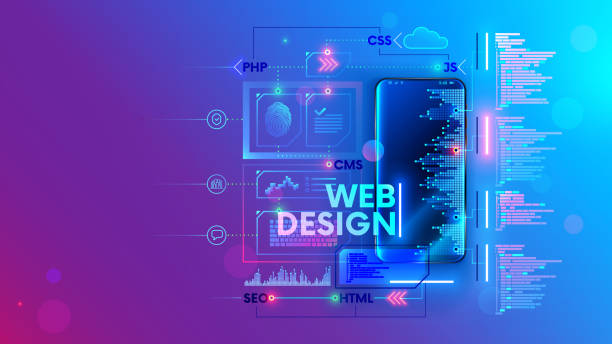 Web design in the UK has experienced a great deal of change over the last decade. We've transitioned from bland, static websites whose only purpose was to display information, to highly interactive web-based experiences that engage, inform and entertain – all whilst building a relationship with the end-user. 
As a result of the evolution of web design, the web design industry in the UK has adapted too. Some of the world's very best online experiences are developed by web design teams and web design agencies, right here in the UK. 
So what constitutes great web design in 2022? –  Whilst many consider the answer to this question to be subjective, in my opinion, there are specific key factors that do indeed define a well-designed website: 
Visual appeal
It's a fact; a book really is judged by its cover, and that concept rings true across all mediums – nobody likes unattractive websites. Incorporating ill-considered colour pallets, mismatched fonts, misaligned columns and shabbily placed content, are all just some of the many design mistakes that can make a website look awful, which can devalue a brand and turn potential customers away. 
A visually appealing website is one that encourages its users to engage with it, after all, it takes a user only half a second to decide if they're going to continue using a website they've just visited, or go elsewhere for a better experience. 
Loading times
Loading times are often neglected, but the amount of time a website takes to load plays an important role in defining its success. Netizens are not patient individuals and very rarely do we have patience for a slow site. One particular fact that shocked me was that 18% of all internet connections in the UK are still on dial-up connections. But as technology improves, and more of us have access to fiber connections, our tolerance of slow sites is only going to lessen.
A slow-loading website is not only painful to use, but it also ranks poorly on SERPs. 
Navigation
Have you visited a website and found yourself instantly lost due to indecipherable navigation? – Annoying isn't it? A website that lacks intuitive navigation is on a path to irrelevance. 
I've presented just three here, but there are many factors that must be considered when creating a functional website that will form the face of your business for years to come. Collaborating with a specialist web design company in the UK will really help your business to offer the best user experience possible. 
Web Choice is a highly respected web design agency in the UK, with a great deal of industry experience delivering high-performance websites that sustainably increase traffic. 
For the best experience on the web, connect with Web Choice today. 
About the author:
Sam Dunning is the Sales Director and Co-Owner at WEB CHOICE, UK.
He hosts the weekly podcast "Business Growth Show" with business leaders, experts and entrepreneurs from across the globe.
You'll learn actionable tips across marketing, sales, and growth to help you skyrocket your business!
Visit:  
https://www.webdesignchoice.co.uk/
https://www.businessgrowth.marketing/