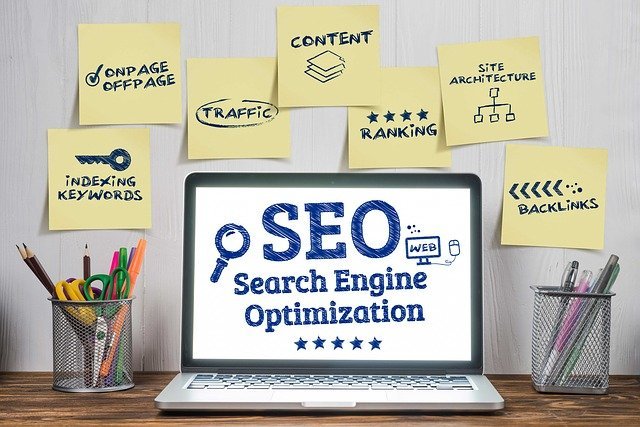 The activities done off your website to increase search engine ranking is called OFF Page SEO.
Off page activities are done to show Google and other search engines the authority and relevancy of your website.
Why OFF Page SEO is important?
Today also Google uses its page rank algorithm. Backlinks and other off-site factors are still considered by Google's algorithm to check relevancy and authority of your website to rank on search engine.
As now you have understood what is off page seo and why it is important we will see..
Off Page SEO Checklist:
Backlinks
Social Media Activities
Image Sharing
Guest Blogging
Blog Commenting
Article Submission
Q&A Forum
Video Submission
PPT Submission
Google My Business (GMB)
Email Outreach
So let's see one by one all the above activities:
1. Backlinks:
Backlinks are the links generated from another website directed towards your website.
For example there are two website, website A and website B. Now there is one hyperlink or clickable link on website A, after clicking on that link it gets redirected to website B. This means website B is getting backlink from website A.
There are two types of backlinks Do follow and No follow Backlinks. Let's see the difference between a do follow link and no follow link.
Do follow backlink: Do follow are the links which passes its domain authority to other website when crawler crawl through the link.
It means when search engine crawler reaches your website through the link present on another website it passes all the link juice or in other words domain authority it carries to your website as it is a do follow link.
No follow backlink: No follow links are the links which do not passes its domain authority or link juice to other website when crawler crawl through the link.
It means your website do not get any link juice or domain authority from another website which is linking towards your website.
Most of the backlinks your website receives are no follow backlinks. Even if you don't get any link juice it does not make much a difference as no follow link is still a backlink which matters the most for search engines.
For search engines like Google having backlink from relevant website as of yours is more important. Even having 2 or 3 backlinks from relevant website boost your search rankings.
Backlinks relevancy is important than quantity of backlinks to your website.
2. Social Media Activities:
Optimize your social media accounts like Facebook, Instagram, Twitter, Linkedin with your website link.
Add your link directly or in anchor text in your social media profile.
Create a separate page of your website on social media.
You can post about your articles on the pages. Create an informational posts, infographics posts with a link to your website to generate traffic from social media.
3. Image Sharing:
Website like Pinterest, Behance are the image sharing website where you can upload your creative or blog image or even infographics and get traffic to your website.
4. Guest Blogging :
You can contribute a blog post on other websites with a similar niche and get a backlink from that website to your website. This process is called guest posting.
Guest blogging is a good way to get a do follow link from high domain authority website which will impact your ranking on search engines.
To do guest blogging you need to follow the guidelines given on the website. Every website has their own set of guidelines for guest post.
You may contact site admin through mail and get your blog published.
One important thing about guest blogging is that you cannot publish same post on your website.
5. Blog Commenting:
You can comment on others blog who are from the same niche as yours. Write good lengthy comment like what did you like about that article, how informative did you found it.
Add your website link in anchor text format in your name.
6. Article Submission:
You can submit an article on website like Medium.com, Linkedin to gain website traffic.
At the end of the article you can add your website link.
You can submit same blog post which is on your website, Google does not consider this as duplicate content.
7. Q&A Forum:
Website like Quora or Reddit are Q&A forum websites where you can post a question and answer other question.
As off page activity you can answer the questions which are related to your blog niche.
Put your website link directly or in anchor text format in the answer to generate traffic.
8. Video Submission:
Website like YouTube, Vimeo are the sites where you can upload videos. Make videos about your website niche and upload on YouTube.
You can put your website link in the description box on YouTube and generate traffic. YouTube is the largest video search engine.
9. PPT Submission:
Post your PPT on website like Slideshare which is owned by LinkedIn. Put up a short presentation about your article and put website link on it.
10. Google My Business (GMB):
Create your business listing on Google My Business platform. When you create GMB listing you get visible in local searches which give your business wider audience reach.
With good review and rating on your profile chances of getting business increases.
Put your website link on profile to get traffic.
11. Email Outreach:
Reach out to your email subscriber with new and updated content with emails. Create good email with images, text and subject line for your subscriber.
Off Page SEO tools:
There are tools like Hubsopt which you can use to schedule social media post on different channels at different timing.
You can use tools like Canva to create images for social media posts as well as for image sharing websites.
Email service provider like Mailchimp, benchmark can be used to send bulk emails.
Tools like Ahrefs, Semrush can be used to track backlinks of competitor and can also be used to identify broken links.
Conclusion:
So these are the off page seo strategies you can do to generate website traffic, to gain authority from search engines and increase search engine rankings.
Mentioned tools will make easier for you to do off page seo. Please do comment and tell which seo topics you will like to learn about.