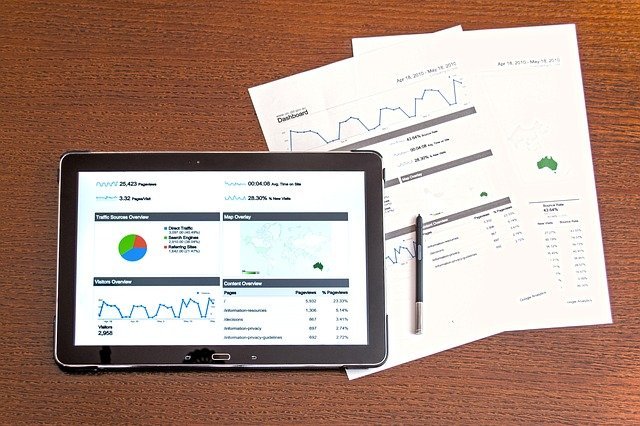 Before jumping to SEO we will first know something about digital marketing.
Digital Marketing is a marketing channel use to promote your products or services on internet through search engine, social media, email and digital ads.
SEO is one of the important vertical in digital marketing to rank your website on search engine.
So to promote your product or services on search engines like Google, Yahoo and Bing it is important to understand SEO.
In this article I am going to write about what is seo, why it is important and how to do it.
What is SEO?
SEO stands for Search Engine Optimization. SEO means optimizing your website according search engine rules or algorithms to rank on the top of the search results.
Now days it is more important to optimize the website for user experience than just for search engines as search engine like Google prefer to rank website which satisfy user query with relevant content.
As now you must have understood meaning of SEO we will see..
Why Search Engine Optimization is Important?
Today everyone is using search engine for different purpose like user search for information, for products and services, for music and videos, for shopping websites. Due to increase in usage of internet use of different search engines is increased.
Various type of search engines are video search engines like YouTube, image search engine, local search engine like yelp, etc.
With introduction of Amazon echo, Alexa voice searches are increasing rapidly. While optimizing your website for desktop and mobile users it is also important to optimize for voice searches.
In present times you need to rank your website at top on search engines like Google, Yahoo, Bing to bring your users to your products or services. To do that Search Engine Optimization (SEO) plays vital role.
By implementing good SEO practice quality traffic is generated on your website through organic search engine results.
Search Engines uses algorithms to provide users with best results for their search queries. So to make your website or a blog work according to algorithms search engine optimization is important.
How to do search engine optimization:
To rank any website search engines use bots or crawler to crawl the web. After crawling the web it index the new and updated content.
To get your website crawled and indexed SEO process is divided into two parts ON Page SEO and OFF Page SEO.
There are different factors and methods involved to do on page and off page seo.
On Page SEO:
It is the process of optimizing HTML part of the website. In short on page seo are changes done within the website.
On Page SEO Factors:
URL Structure
Meta Title
Meta Description
Heading Tags (H1- H10)
Image Alt Tags
Internal Linking
Keywords
Page Speed
Canonical Tag
Site Map
Robots.txt file
Of above mentioned factors Keyword research is most important factor of on page seo. Keyword research needs to be done accurately with respect to the topic of the article.
It is not necessary to have technical knowledge to do on page seo. If you have a WordPress website there are many plugins like yoast seo, all in one seo, rank math and many more. This plugins make very easy to do on page seo.
And even if you have HTML site you can hire in house developer or you can outsource your work or hire a freelancer which can do it in very affordable price.
OFF Page SEO:
Factors that are off your website like generating backlinks, posts on social media is called OFF Page SEO
Off Page SEO factors:
Backlinks
Social Media Promotions
Guest Blogging
Image Sharing
Article Submission
Q&A Forum
Video Submission
PPT Submission
Google My Business (GMB)
Doing off page activities is very important to generate backlinks, to gain authority from search engines.
It is not about quantity of backlinks it is quality of backlinks you generate. Even having 1 or 2 backlinks from high domain authority (DA) website will increase your authority.
By combining on page and off page seo efforts you can rank your website at top of search engine with high authority.
Detailed blog about on page and off page will be covered separately as seo is very lengthy topic it will be overwhelming for you to grasp all of it in one blog.
Future of SEO:
SEO is a never ending field of digital marketing. It has more scope than ever as Google changes its algorithms more than once in a year and also roll out new one.
Every start-ups or new business need SEO for their website to rank on top of the search engine as it is free and reliable source. It brings free organic traffic which converts into customer.
There is chance for you get a good job as a SEO professional if you learn this skill. If you search for jobs in digital marketing there are more jobs in SEO than any other medium.
You can also do blogging on your favourite niche and earn by doing affiliate marketing. If you have little experience in SEO you can also get freelancing projects.
You should add skills like google analytics and search console with seo which increase your chances to get job and freelancing projects.
Conclusion:
By following all On page and Off page factors correctly your website will rank on top of SERP's (Search Engine Result Page).
SEO is a complex thing to implement but can be mastered with consistent practice and patience. You should keep up with the pace of this constantly evolving field by reading blogs and practicing.
As mentioned above you should optimize your website for mobile and voice searches.
Use of other search verticals like videos, image, news, apps should also be done to rank your website.
SEO is a long term process it does not provide quick results all the time but result achieved are free, long lasting and loyal customer base is generated with build.
Please leave your valuable comments and tell if you want any seo topic to be covered.